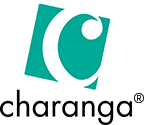 If you're aged 12-18 and living in Lancashire, you can access this amazing VIP programme for free courtesy of the Lancashire Music Hub.
If you have a login already log in above. VIP Studio Sessions is a great way to learn how to create, record and release your own music including access to an online recording studio.
If you're in school share this link with your music teacher.
See more about VIP Studio Sessions
Contact Melinda Robson at Charanga for more details about VIP – MelindaRobson@charanga.com
Activities
Drums / Percussion
Keyboards
Singing / Choir
DJ-ing / Rapping / Beatbox
Songwriting and Composing
Musicmaking for young people with special needs
Music Theory
Tuition
Age Ranges
Key Stage 3: age 11-14
Key Stage 4: age 14-16
Key Stage 5: age 16-18