Lancashire Youth Vocal Ensemble (LYVE)
An exciting opportunity for young vocalists and rappers to sing a creative fusion of musical styles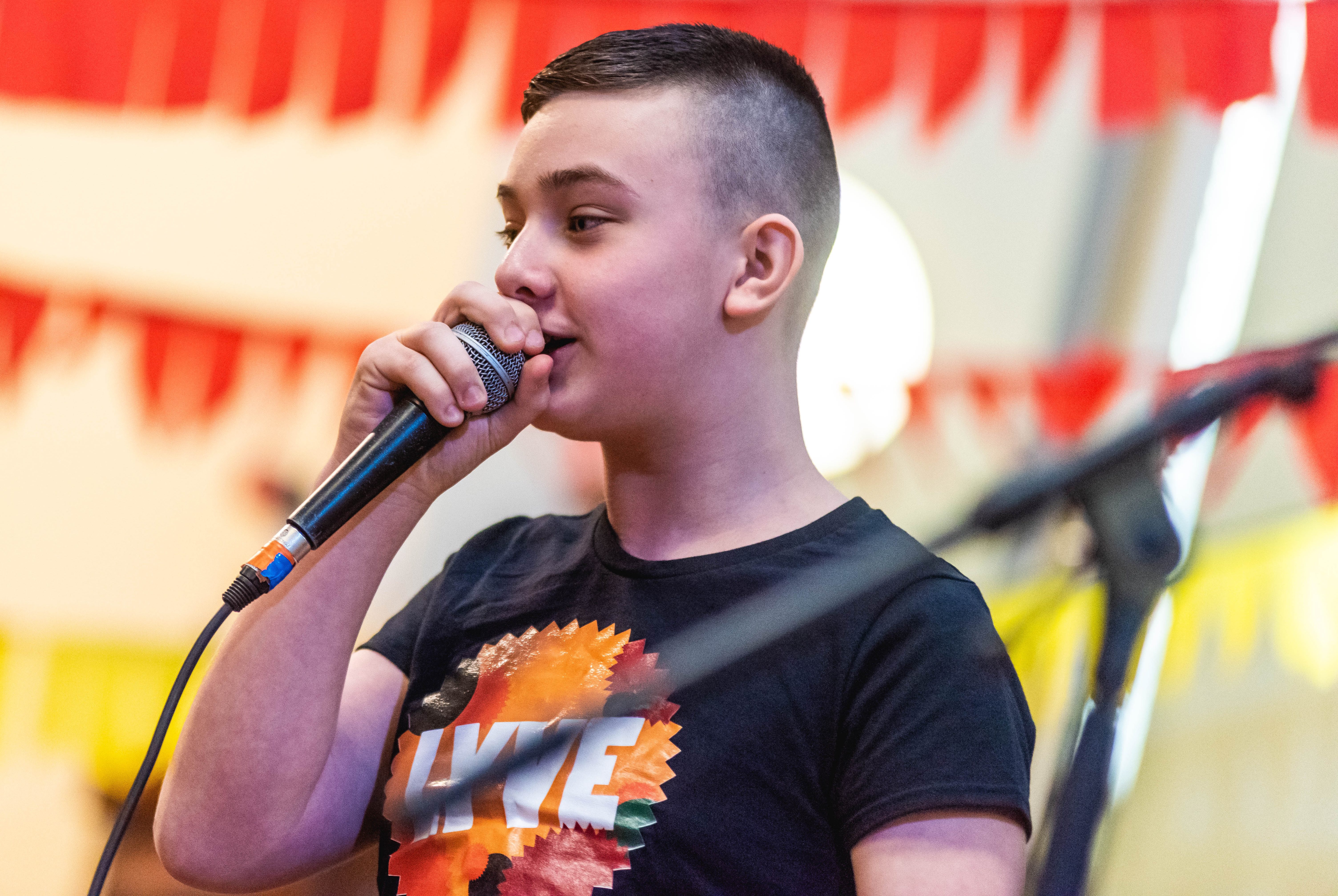 LYVE is an exciting opportunity for experienced vocalists and rappers to sing and make creative fusions of music from many different styles.
When: Wednesday's, 5.30pm – 7.30pm
Ideal for: 12-18 year olds
Music leader: Emma Williams and Ash Murphy
Cost per session: £1 per session
Make a creative fusion of sound that mixes contemporary music from many different styles, bringing together a cappella harmony singing, beatboxing, rapping and original songwriting.
LYVE have performed at many events, from the Catch The Wind Kite Festival in Morecambe to prestigious international community music conferences in Glasgow. They have collaborated live with Lancashire Youth Jazz Orchestra and videos of their performances have been shared nationally by the Arts Council and Youth Music
Watch performances with LYVE:
Call 01524 831997 or email info@moremusic.org.uk
| Date | Time | Location |
| --- | --- | --- |
| Wednesdays in term time | 5.30pm - 7.30pm | The Hothouse |
Genres

Activities

Age Ranges

Key Stage 4: age 14-16
Key Stage 5: age 16-18
Our newsletter is the best way to keep up to date with musical opportunities and events.
Quick links: