Fun, online weekly sessions for instrumentalists of all levels of experience.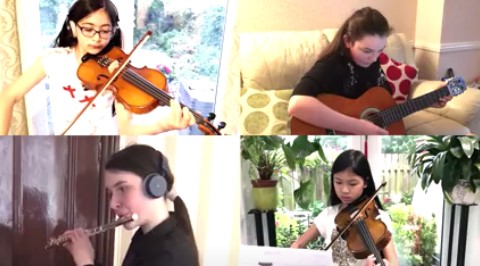 Join Chris Cull online for this new weekly instrumental session to learn new repertoire, meet other young musicians  and develop your technique from the comfort of your own home.
Over the last year, thousands of children and young people have kept their music making going online and, even though many sessions are now returning to face to face, we realise online sessions can be more accessible for some people. They also provide an extra opportunity for anyone who wants an additional weekly musical opportunity.
This fun session is suitable for students from Key Stage 2 upwards and of any level of experience.
For more information contact christopher.cull@lancashire.gov.uk
Joining our online sessions costs just £45 for the year with our Bronze Subscription, which includes membership of both Online Orchestra and our Virtual Vocals session. Costs are kept low as they're subsidised by our Music Education Hub grant.
Sign up online https://uklancashire.speedadmin.dk/registration#/ 
Genres

Activities

Age Ranges

Classical
Orchestral
Jazz
Brass / Wind Band
Folk
Pop
World Music

Key Stage 3: age 11-14
Key Stage 4: age 14-16
Key Stage 5: age 16-18
Key Stage 2: age 7-11
Our newsletter is the best way to keep up to date with musical opportunities and events.
Quick links: