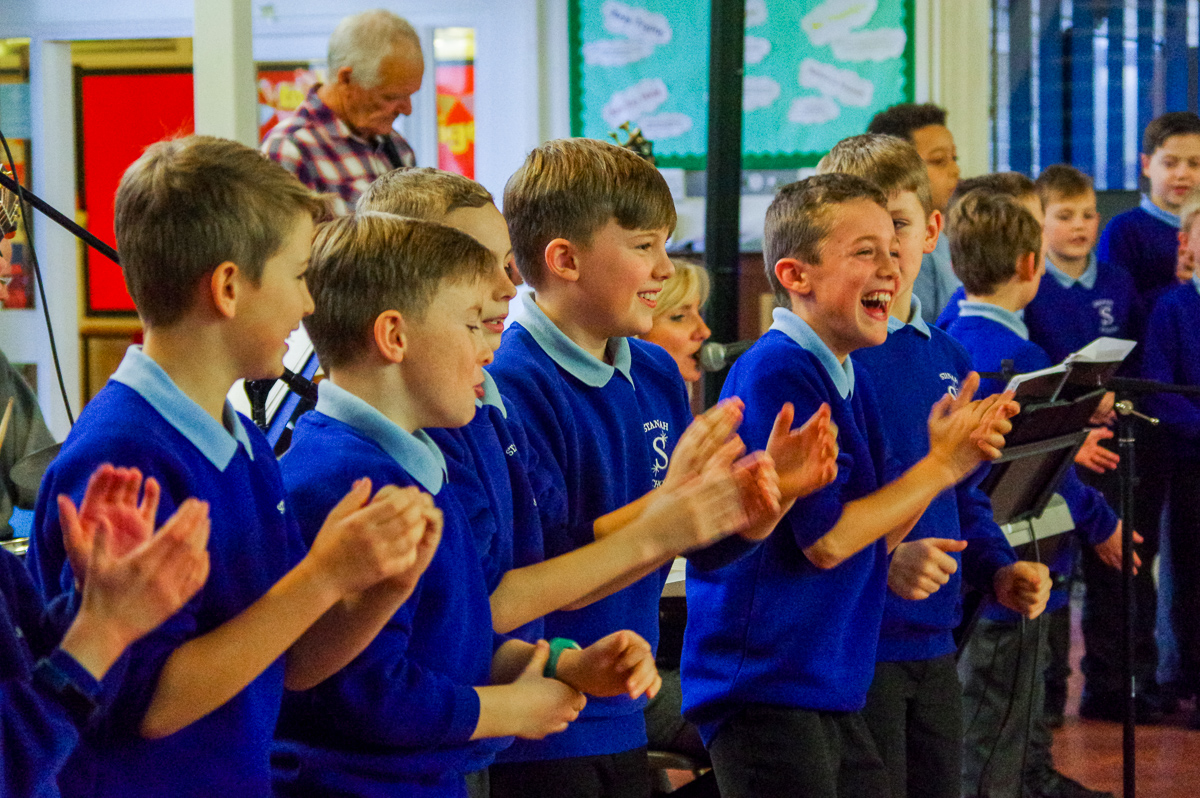 Beyond the curriculum, these singing workshops help develop group dynamics, confidence, and communication.  And as if that wasn't enough, there are lots of proven health benefits, such as helping to relax and exercise your lungs.
Example workshops:
Provided singing lessons as part of the music curriculum
Created variety within the school schedule and enhanced the school's offer
Run integrative activities between different classes and year groups
Set up school choirs and prepared them for assembly and public performances
More Music can work with schools to identify how singing might be best used in your school.
Call 01524 831997 or email learning@moremusic.org.uk
Genres
Activities
Singing / Choir
Ensembles
Workshop
Project