This workshop is ideal for whole class or small groups, ran over a term.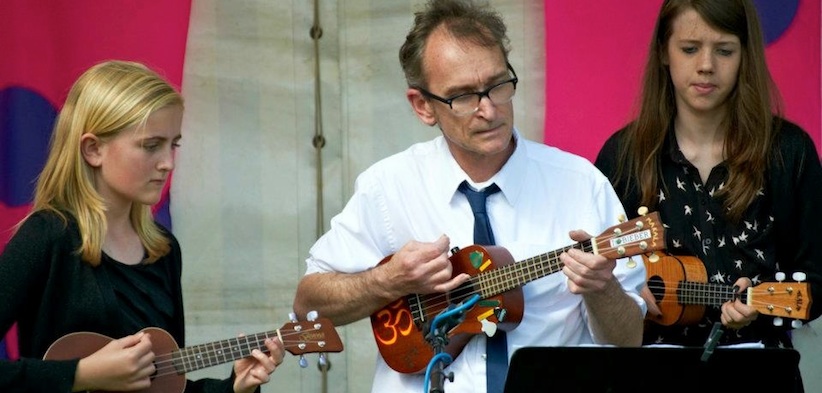 The ukulele is one of the easier instruments to pick up, not just because of its tiny size, even those with no music experience can quickly find they are able to play simple tunes.
Great for basic music skill development, and can provide a great base for students should they decide to move onto other more challenging string instruments such as the guitar, bass, violin or even the banjo or mandolin.  The sense of achievement from being able to make some progress in a short time can really build confidence.
Schools find that one-off sessions are not really adequate as progression takes time and practice, and working with students over a term works best.
Children do not need to be able to read music and they are happy to build music theory and reading into the sessions if this suits your needs.
Call 01524 831997 or email learning@moremusic.org.uk
Genres

Activities

Age Ranges

Ensembles
Workshop
Project
Our newsletter is the best way to keep up to date with musical opportunities and events.
Quick links: