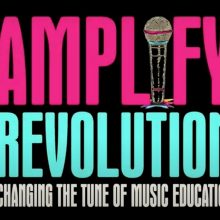 Earlier this month, our Youth Voice programme, Amplify, brought together young people with representatives from schools and the music education sector to look to the future of musical opportunities and we launched three pieces of brand new online content, two podcasts and a music video, created by young people.
We've created a playlist on our YouTube channel where you can find the podcasts and video alongside a recording of the event.
https://www.youtube.com/playlist?list=PLIPa3uNNiFzxUwz6ANBYtq_hVXPGTmByd 
Thank you to everyone who was involved and congratulations to our young creatives.
To find out more about Amplify please email cath.sewell@lancashire.gov.uk