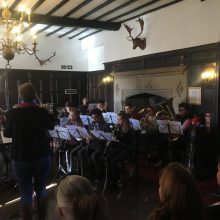 This year  LYCB (Lancashire Youth County Band) had a change of venue for their residential and went to Borwick Hall for their annual weekend trip.  The residential's provide great musical and social opportunities for our young musicians; encouraging them to challenge themselves musically and bond together as a team.  Players spend nearly three days together working through repertoire in supportive and intensive sectional and full band rehearsals.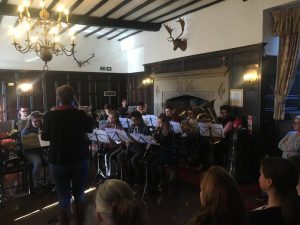 Gayle Coleman – LYCB Musical Director, said:
"As the musical director it is wonderful to see the musical development, progression and momentum that is created throughout the weekend and even better to see how that continues through to our fortnightly rehearsals. The band have really bonded musically and are taking even more pride in their playing; we are currently preparing for our Christmas Concert on Saturday 8th December and there is a real buzz of excitement from all members of the LYCB"
As part of this years course the young players did numerous activities led by the Borwick instructors including Archery, Climbing Wall, Boulder Wall and Indoor Caving!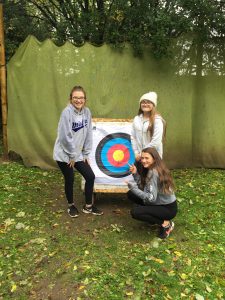 Pride and enjoyment that was shining from each and every student in the LYCB sharing concert following the weekend away which was for the players parents:
"My child thoroughly enjoys the residential as it enables him to reinforce what he is learning every fortnight and also to socialise with the rest of the band." Joanne Vost, parent of LYCB Player
"The residential is a fantastic opportunity for the band to spend lots of time together sharing their love of music! This year was a particular highlight for all the young people, they had great fun both in rehearsals but as importantly in the 'social' time!! Thanks to everyone involved, role on residential 2019." Mandy Bamford, parent of LYCB player
To find out more about LYCB ensemble or our other county ensembles, visit the Make Music page.