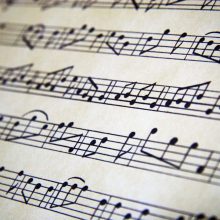 On Saturday 3rd March 2018, North West Singing Partnership are bringing together choirs from across the North West for a singing workshop at St Thomas Church in Salford, arriving in the morning and culminating in a concert from 4pm.
The performance this year is a number of songs on the theme of cats, with a final massed performance of Rebecca Lawrence's Jazzy Jinks. Each choir will have opportunities to sing in smaller group clusters.
North West Singing Partnership are looking for a Lancashire school, singing group or choir to participate.
There is a small participation fee of £2 per participant and the audience pays a small entrance fee. Friends and family member can come and watch the performance from 4pm. Participants and groups will need to arrange their own transport on the day.
This is an annual performance and always makes a memorable occasion, and it draws on the excellent conducting talents from the NWSP ranks, including Shirley Court, who works with the Hallé Orchestra.
North West Singing Partnership is a group which regularly brings together junior music centre choirs or established school choirs from Cheshire, right across the North West, from Sefton and areas of the Greater Manchester.
Don't delay, interested Lancashire based schools or groups contact Keith Orrell via email at keith.orrell@wigan.gov.uk. Entrants are on a first come first served basis and the deadline is 4th December.