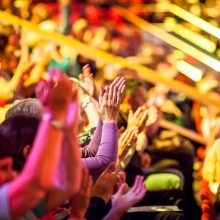 Deadline extended until Friday 20 July!!
Heritage Learning Lancashire and Lancashire Music Hub present a unique project bringing our history to life through story and song.
We are looking for 11 "Creating Schools" to play a central role in our new and exciting project "The Lancashire Sagas". You can be a primary, secondary, special schools or short stay schools.
The project is free for schools to take part!
The Lancashire Sagas is a creative cross-curricular project. Taking inspiration from visiting Lancashire's historical sites, pupils will work alongside visiting musicians and heritage practitioners to develop their own songs and stories, which create a journey through time from prehistory up to the 21st century. Schools will then join together for a mass performance in Summer 2019 before being given the opportunity to create their own exhibition and mini-performance in their school in Autumn 2019.
This project follows on from two successful projects last year – Heritage Learning Lancashire's When Lancashire Sings and Lancashire Music Hub's Big Show.
Creating schools will…
Have the opportunity for up to 30 pupils and 2 teachers to take part in the project
Be allocated a historical period and visit a heritage site in Sep/Oct 2018 to collect stories and inspiration
6 sessions between Oct 2018 and Feb 2019, work with a musician and heritage team member to create a song in response to their site visit
Have the opportunity to create a short film to accompany their song
Receive staff training in creative cross-curricular work
Host a one-off session in school with the folk group The Young 'Uns
Have their song published in the resource pack
Join together with other schools to perform all the songs at Preston Guild Hall in June 2019
Receive a Lancashire Sagas exhibition pack to put on their own exhibition in school
To apply, please fill in the short application form https://www.surveymonkey.co.uk/r/YR9QMR8
Schools not selected to be a "Creating School" will have the opportunity to be one of our performing schools (and take part in the performance and host their own exhibition).
Deadline extended for applications Friday 20 July 5pm
For more information please contact cath.sewell@lancashire.gov.uk or david.brookhouse@lancashire.gov.uk