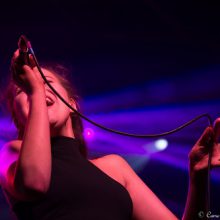 | | |
| --- | --- |
| Date: | Friday 8 December 2017 |
| Time: | 6pm - 9pm |
| Price: | £4 (£3 concessions) |
| Venue: | More Music The Hothouse 13-17 Devonshire Road Morecambe |
| Tickets: | Book now |
Stages Live Christmas Gig – Friday 8 December 2017 at 6pm.
The end of term Christmas Gig is programmed by More Music's Young Leaders, this will be a night of diverse performances from talented local artists.
£4 tickets with £3 concessions – all ages welcome.
Stages sessions run every Thursday at More Music during term time. If you want to be a drummer, a guitarist or a saxophonist, this is your opportunity to meet new people, find a spark of inspiration and start a band. There are lots of opportunities for non-instrumentalists too: singing and songwriting and learning about music production and the music industry.
NEW to Stages! – Are you are interested in playing jazz music? If so, Youth Orbit is now part of Stages too, where you can explore improvisation, composition, jazz language and performance. If you want to develop your playing of any instrument, this is the group for you.
Check the two videos below to get a feeling for what Stages is all about:
For more information on termly sessions visit the make music section and Stages section here.
Book now