Songwriting and Composition workshops
These workshops are ideal for children of all ages, group sizes abilities, and are ran over half or full day sessions, which can extend over a period of time.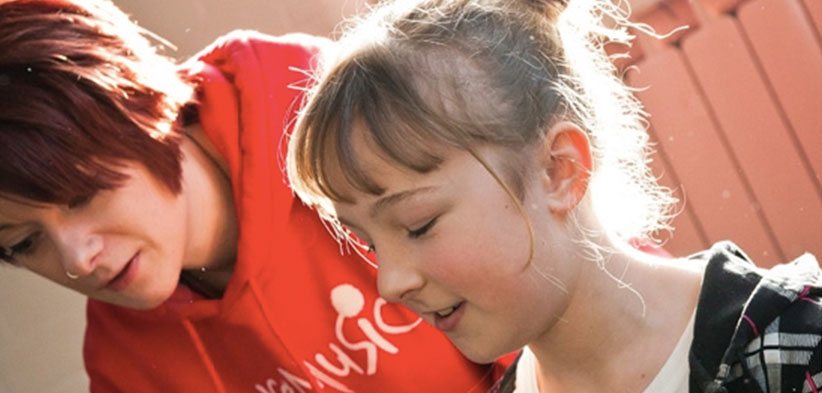 Composition, songwriting and all the elements involved in it (working with tempo, pitch, duration, dynamics, structure, notation etc) are fundamental to the music curriculum and More Music can help to deliver this in engaging and fun ways. It can also be easily linked to other areas of the curriculum and to any themes your classes are working on.
These workshops are all about freedom of expression and creativity.  We want to build on the existing skills and interests of your students to make a piece of original music and song that could only have come from them, through experimentation, improvisation and making a safe space to try new creative ideas.
This is ideal for bringing together groups of mixed ages and abilities, challenging those with singing and instrumental skills to develop in new ways, and giving those who've never done any music making before a chance to take part as equals alongside those who have.  This is a great way of building confidence, improving group dynamics and encouraging self-expression.
Ideal for children of any age, groups of all sizes and abilities.
Call 01524 831997 or email learning@moremusic.org.uk
Genres

Activities

Age Ranges

Ensembles
Workshop
Project
Our newsletter is the best way to keep up to date with musical opportunities and events.
Quick links: