Lancashire Music Service runs a network of music centres throughout the County where young musicians of all levels of experience can play together in bands and ensembles and sing in choirs, offering an ideal progression route from Whole Class Ensemble Tuition alongside opportunities for more advanced students.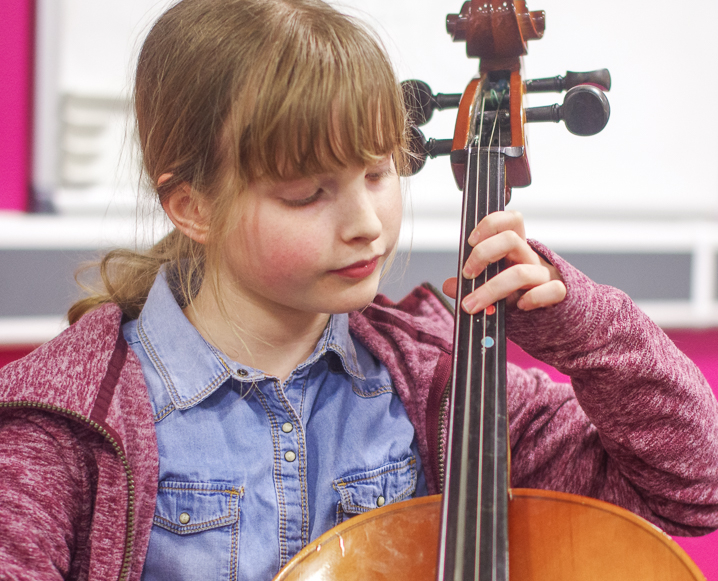 Lessons are available on guitar, piano/keyboard, drums, strings, brass, woodwind and vocal.
West Lancs Young Voices  4.00pm – 5.00pm
Our brand new youth choir for all young singers who want to make music in a friendly environment. There is a space for everyone no matter your taste in music!
Ensemble for All  5.00pm – 6.00pm
A fun and friendly mixed/flexible ensemble open to all instrumentalists! We welcome everyone!
Junior Ensemble is a  great opportunity to play in a band with other musicians, make new friends and have a lot of fun!
Rock Band  4.45 pm – 5.15pm
An exciting band for aspiring guitarists, bassists and drummers led by our guitar and drum teacher Simon!
Joining ensembles and groups at Music Centre costs just £82.50 (payable termly) for the year with our Silver Subscription, which includes membership of as many groups as you like, including our Inspire groups! Costs are kept low as they're subsidised by our Music Education Hub grant.
Sign up online https://uklancashire.speedadmin.dk/registration#/ 
| Date | Time | Location |
| --- | --- | --- |
| Wednesday | 4pm - 7pm (term-time only) | Ormskirk School |
| | | |
Genres

Activities

Age Ranges

Classical
Orchestral
Brass / Wind Band
Pop
Rock

Brass
Drums / Percussion
Strings
Woodwind
Guitar / Bass
Keyboards
Singing / Choir
Ensembles
Tuition

Key Stage 3: age 11-14
Key Stage 4: age 14-16
Key Stage 5: age 16-18
Key Stage 2: age 7-11
Key Stage 1: age 5-7
Our newsletter is the best way to keep up to date with musical opportunities and events.
Quick links: