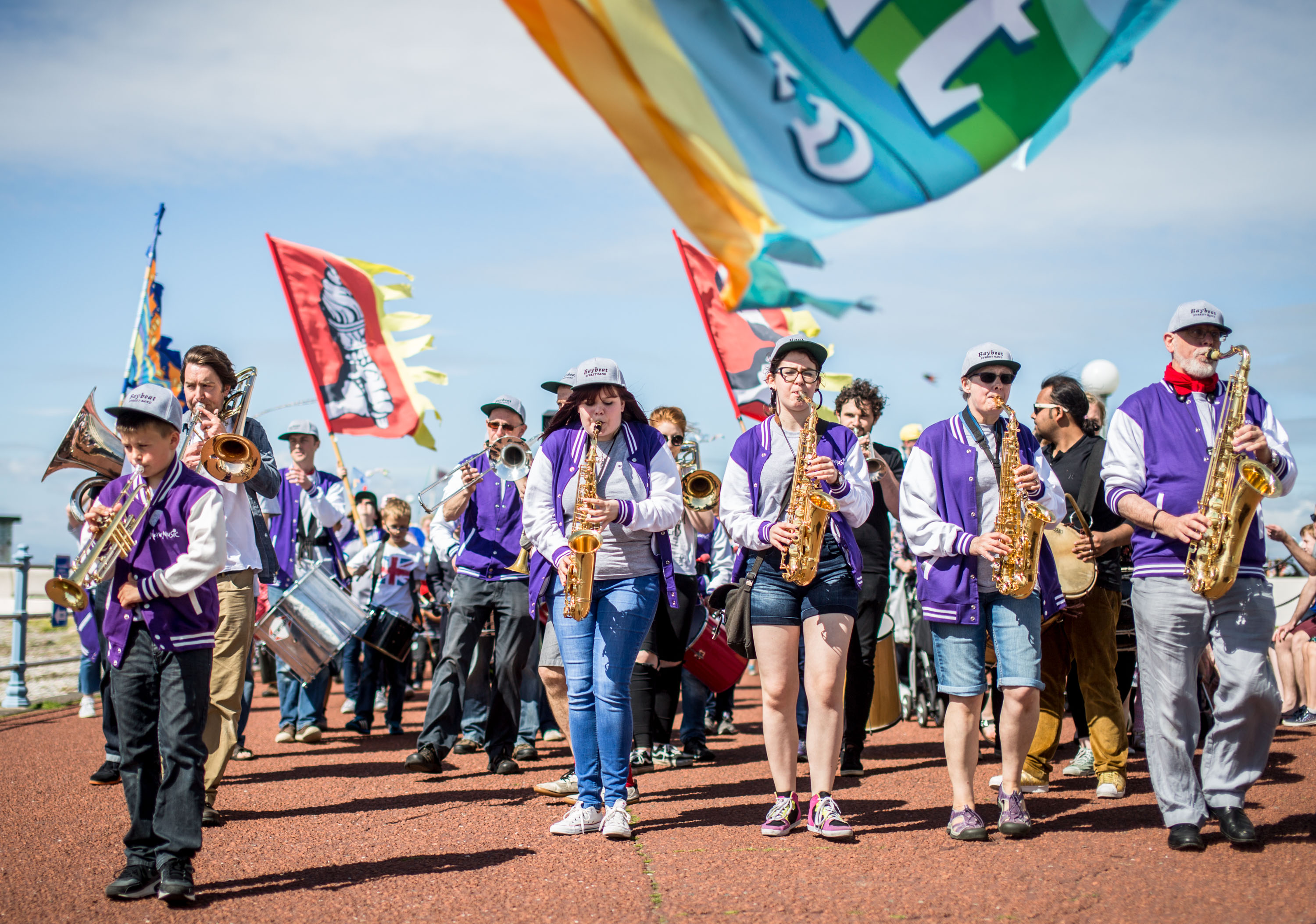 Drummers and percussionists
Learn to play Latin rhythms as part of our fun samba band!
Brass and wind
We have a sousaphone and we need trumpets, saxophones, clarinets, trombones and the rest. Come and learn simple catchy Brazilian carnival songs, seaside melodies, hip hop tunes and fun arrangements with Matt Robinson.
Baybeat is More Music's longest running project playing since 1993. Baybeat has performed around the region entertaining crowds at a vast number of parades and festivals creating a carnival atmosphere wherever we go.
6.30pm-7.30pm : Beginners
6.30pm/7.30pm -9pm: Advanced
Pay what you feel. Open to ages 8+
| Date | Time | Location |
| --- | --- | --- |
| Tuesdays termtime | 6.30pm-8.30pm | The Hothouse |
Genres
Jazz
Brass / Wind Band
Pop
World Music
Activities
Brass
Drums / Percussion
Woodwind
Age Ranges
Key Stage 3: age 11-14
Key Stage 4: age 14-16
Key Stage 5: age 16-18
Key Stage 2: age 7-11