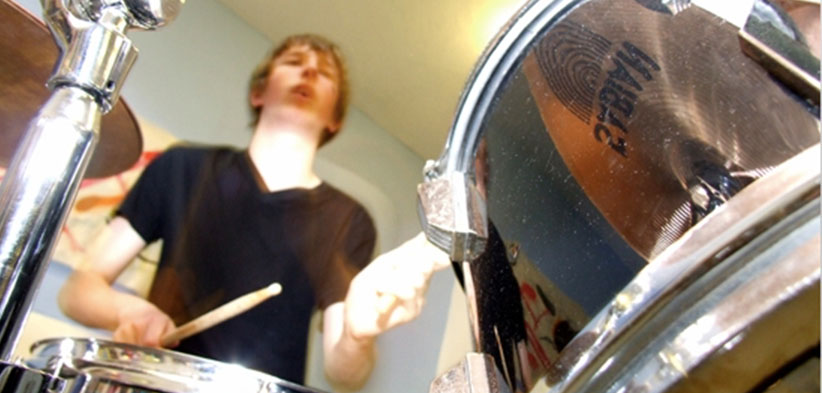 These sessions from More Music are the perfect way to engage young people's passions and creativity, performing their favourite songs with friends and expressing themselves in new ways.
Children and young people get to play and sing together as an ensemble, understand how music is created and arranged, while also learning different kinds of music as well as favourite songs that they've always wanted to play. Our music leaders have and continue to be in lots of different bands so they have lots to share about how to play together as a group.
We can take an organic approach to discovering what kind of music the group wants to play, or we can focus on specific genres if you already know their preferences.
Whichever you chose, performing in a band is a great way to channel passion and energy, develop a strong team spirit, learn to work as a group and communicate creative ideas.
Ideal for secondary school pupils but suited to other Key Stages too.
Call 01524 831997 or email learning@moremusic.org.uk
Genres
Activities
Ensembles
Workshop
Project
Age Ranges
Key Stage 3: age 11-14
Key Stage 4: age 14-16
Key Stage 5: age 16-18