Honk! Lancashire Youth Streetband
Honk! is a funky, fun, performing streetband and we play contemporary beats and tunes. Within the band, there is space to improvise, invent and make new music.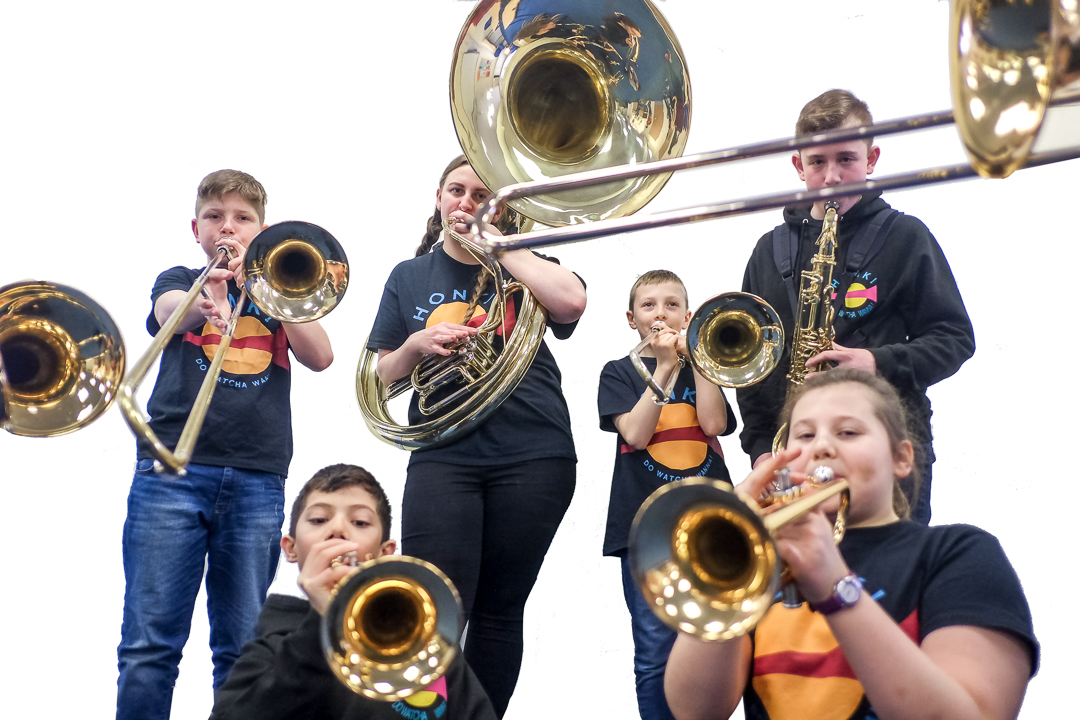 Percussionists, drum kit players, brass and wind players wanted!
Open to committed players (aged 10-18) with energy and enthusiasm.
Come to the rehearsals and be part of exciting Honk! performances at festivals and events in the summer.
REHEARSALS – Held at St Michaels CE High School
Contact ann.connall@lancashire.gov.uk for more information.
Latest HONK! news is posted in the news section of the website, click here to read about our performance at Music for Youth.
Events and concerts are posted in the event section of the website, click here to look at events/concerts.
Follow us on Facebook @HONKstreetband
| Date | Time | Location |
| --- | --- | --- |
| Sunday 20 February | 10am - 1pm | |
| Sunday 20 March | 10am - 3.30pm | |
Genres

Activities

Age Ranges

Jazz
Brass / Wind Band
Urban / Electronic

Brass
Drums / Percussion
Woodwind
Ensembles

Key Stage 3: age 11-14
Key Stage 4: age 14-16
Key Stage 5: age 16-18
Our newsletter is the best way to keep up to date with musical opportunities and events.
Quick links: