Lancashire Schools Jazz Orchestra
Our schools jazz orchestra (LSJO) is one of Lancashire Music Service's county ensembles, providing inspiring opportunities for young musicians across the county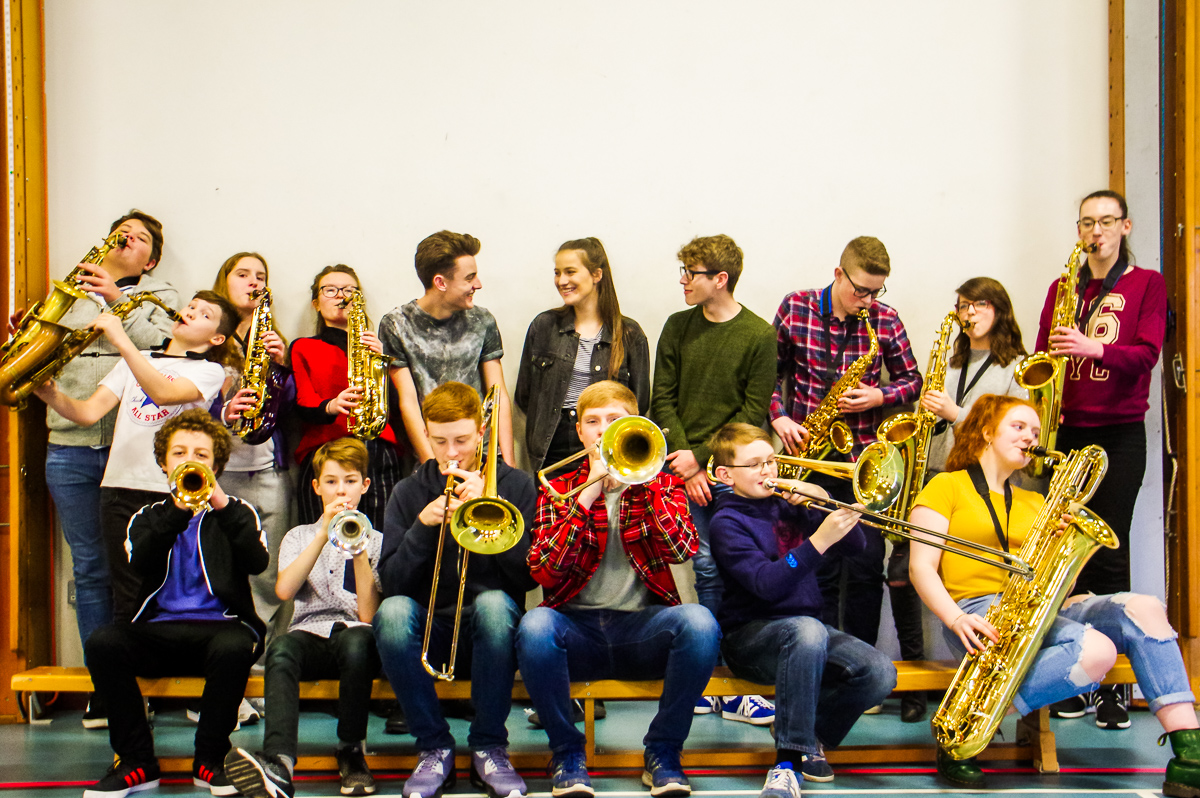 The Lancashire Schools Jazz Orchestra offers you the opportunity to work with inspiring leaders and professional musicians, alongside like-minded young people from across Lancashire.
It specialises in giving younger students the opportunity to experience playing big band jazz music and many of the LSJO band members progress into the Lancashire Youth Jazz Orchestra.
Our trumpet section recently played the "last post" at our November rehearsal to commemorate the centenary of Armistice (100 years since the end of WW1):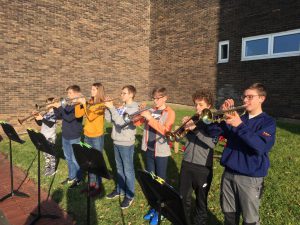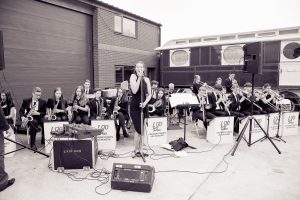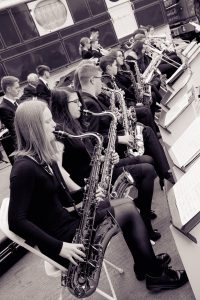 Rehearsals: Here are the dates for the first academic term. Until half term this will be zoom projects and rehearsals only with MDs and tutors- more details to follow. These dates are fixed. The hope is then to phase return to live meetings with guidance after half term so please just pencil these in for now. 
Autumn Term 2020:
Saturdays 10am – 1.30pm (all sections possibly not needed for entire time)
Oct 4  NYJO Academy
Oct 17 Rehearsal  3 and NYJO workshop – confirmed
Oct 26 – 30           Half Term 
Nov 7  Rehearsal  4 – tbc
Nov 8   NYJO Academy
Nov 21 Rehearsal  5 – tbc
Dec  5 Rehearsal  6 – tbc
Dec  21 – Jan 3       Christmas Holidays
For any dates of events or concerts visit the events page here.
| Date | Time | Location |
| --- | --- | --- |
| Saturdays | 10am-3.30pm | Archbishop Temple School (fortnightly) |
Age Ranges
Key Stage 3: age 11-14
Key Stage 4: age 14-16
Key Stage 5: age 16-18
Our newsletter is the best way to keep up to date with musical opportunities and events.
Quick links: