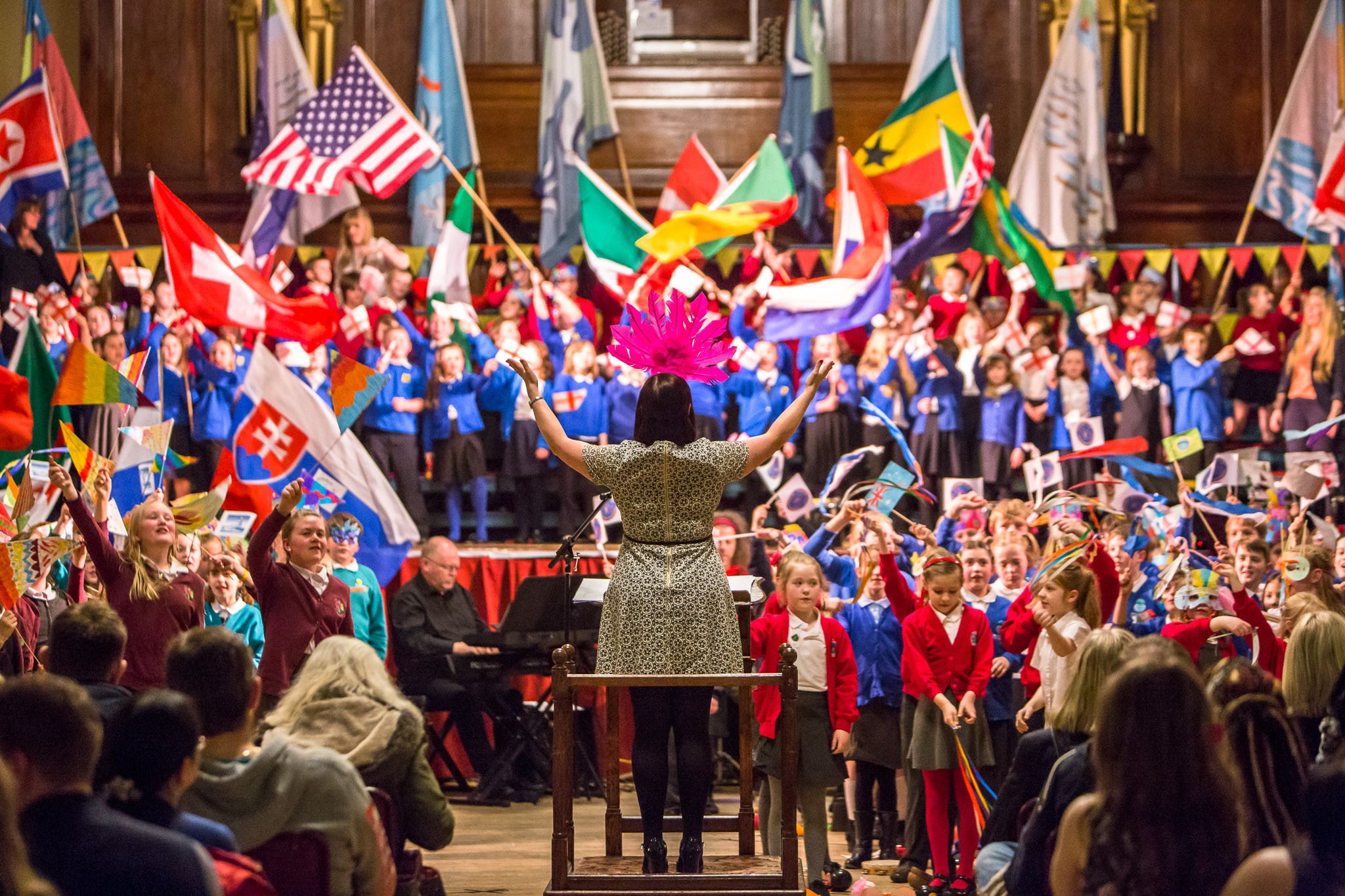 The Festival happens over 5 days in March of each year with performances at Lancaster's historic Ashton Hall with last years event involving over 1500 children and 28 primary schools. Schools can get involved with either (or both) the Key Stage 1 event led by Debbie Pilkington and/or the Key Stage 2 event led by Lancashire Music Hub Singing Leader Emma Williams.
Bring a class, a year group or singing group.
Repertoire for the Festival is circulated digitally in the Autumn term; complete with recordings, videos, teaching notes and the opportunity to attend support meetings for Staff involved.
Schools each receive a workshop from the concert leaders in preparation for the big event.
 "We love taking part in the Singing Festival – the children feel such pride in taking part in an event that is local to them. They have so much fun at the concert and really develop their confidence and self-esteem through participating in the festival." 
Katie Greenwood, Sandylands Primary School
 "In amongst all the pressures that are placed on children and schools these days, it is fantastic that the music festival continues to thrive and offer pupils the experience to sing, make music and be creative. It is always a joy to hear so many children having fun making music together."
Paul Bowden, headteacher at Slyne-with-Hest St Luke's CE Primary School 
What you get:
The chance to perform alongside a brilliant live band in Lancaster's most historic venue, The Ashton Hall

Bespoke musical resources; specially recorded tracks, detailed teaching notes and access to support meetings to assist your teachers

A workshop in your school to help you in the learning of the songs

A brilliant opportunity to network and connect with other schools in our area through the joy of singing.
Essential Information:
2 events; Key Stage 1 and Key Stage 2

Concerts held in March at The Ashton Hall Lancaster

 Morning rehearsal on the day of your concert/ choir of afternoon of evening performance
Genres
Classical
Orchestral
Pop
World Music
Activities
Singing / Choir
Songwriting and Composing
Project
Age Ranges
Key Stage 2: age 7-11
Key Stage 1: age 5-7