Lancashire Music Service runs a network of music centres throughout the County where young musicians of all levels of experience can play together in bands and ensembles and sing in choirs.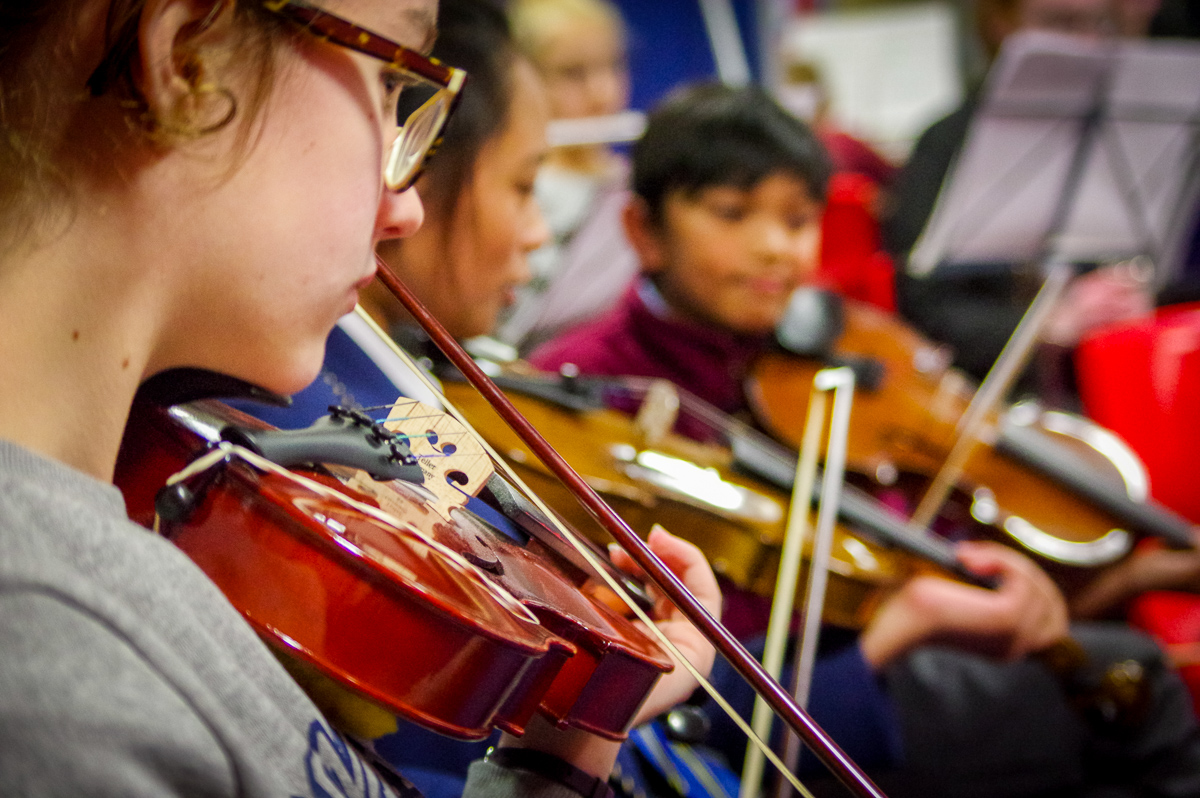 4pm – 5pm  – Singing Stars
A fun and accessible choir for 5 – 11 year olds – come and play some games, sing some songs and make some friends. No previous experience required
5pm – 6pm – Samba Streetband
Drumming session for children aged 7 -18, no previous experienced required. Play some beats inspired by the rhythms of Brazil. If you play a brass or woodwind instrument, bring it along as we'll be putting it all together in the second half of the session to make a Streetband.
5pm – 6pm – String Group 
For bowed string players (violin, viola, cello, double bass) of all abilities.
6pm – 7pm – Orchestra for All 
If you play an instrument bring it along and be part of our brilliant and energetic Orchestra for All. All abilities welcome – you'll need to bring your own instrument.
| Date | Time | Location |
| --- | --- | --- |
| Thursdays | 4pm - 7pm | Central Lancaster High School |
| | | |
Genres

Activities

Age Ranges

Classical
Orchestral
Jazz
Brass / Wind Band
World Music

Brass
Drums / Percussion
Strings
Woodwind
Guitar / Bass
Keyboards
Singing / Choir

Key Stage 3: age 11-14
Key Stage 4: age 14-16
Key Stage 5: age 16-18
Key Stage 2: age 7-11
Key Stage 1: age 5-7
All
Our newsletter is the best way to keep up to date with musical opportunities and events.
Quick links: