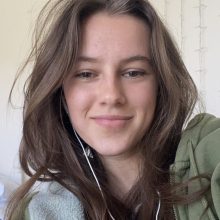 This week, we're introducing the third of our young content creators who are taking forward the work of our youth voice programme, Amplify. Earlier in the year, four musically-minded young people were commissioned to explore four key areas of music education in Lancashire which were highlighted through a survey.
 Hi I'm Olivia, I'm 18 and studying for my A Levels this year in Music, English Literature and Product Design. I'm from Blackpool but I spent most of my childhood living in Munich, Germany. I am a violinist and take part in multiple orchestras (such as the Lancashire Youth Symphony Orchestra, Blackpool Symphony Orchestra and the Munich International School Orchestra) and string ensembles. I first got into music during primary school where I had violin lessons and soon discovered a passion for playing and learning, however, my first significant development in my playing happened after I joined an orchestra.

I initially applied to be an Amplify Content Creator as I wanted to explore in more detail the impact music had within the county on young people and how we can improve it. My area of focus is 'Career Paths within Music', delving into the reasons why people choose a career in music and the statistics behind why careers in the arts are declining. This area is particularly personal to me at the moment as I am currently going through the application process of applying for a music degree to pursue a career in music. I would like to explore the restrictions of stereotypes, images and gender that are associated with a career in the arts and share this information with young people like me. I hope the project leaves an impact on young people in Lancashire, inspiring others to look wider into the career options available and promote music education.
Amplify aims to ensure young people's voices are represented at a strategic level within the Music Hub. If you are a young person aged between 14 and 21 interested in getting involved with the project, please email Hannah@blazearts.co.uk.