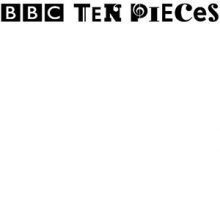 The popular BBC Ten Pieces' website now includes an online uploader, to allow young people and schools to send in and share their creative response and content for their BBC Music Day Assemblies.
What can schools use the uploader for?
Creative Responses: This can be anything from artwork, poems, dance, music or whatever inspires them. Simply record, upload and send in images, audio and video all through their uploader.
Rehearsals/Preparations for BBC Music Day: Ahead of BBC Music Day on Friday 9th of June, where many schools are signing up for a Ten Pieces Assembly. They would like schools to send in their plans they have for the day, whether it be footage or images of rehearsals, or posters about you assemblies. Also if your special assembly is on another day then they would love to hear from you so they can showcase your footage on the day.
The BBC Music Day Assembly: Then they also want you to send in pictures, audio or a short video from your BBC Music Day Assembly.
What are the deadlines?
If you would like your school's activities to be showcased on the Ten Pieces website for BBC Music Day then footage must be uploaded by the 2nd of June 2017 and 16th of June 2017 for all activity including what they got up to on the day.
You might find their do's and don'ts list helpful, which has some tips on filming and how to get the school started.
If you need any help or have questions about the uploader then do get in touch with them at tenpieces@bbc.co.uk.