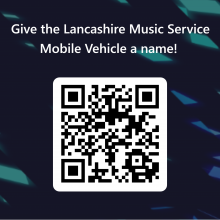 Budding young musicians are set for 'a major' boost, with plans for a new mobile music vehicle and we need your ideas for a name!
The vehicle will be a great space for teaching, giving young people the chance to try out a range of musical instruments, provide an interactive space for projects and recording sessions.
It would also give young people from disadvantaged communities and pupils with special educational needs and disabilities the opportunity to develop their musical skills.
The vehicle will also be a used as a backdrop for bands appearing at music festivals across the county.
All you need to do is fill out this form! Complete the short form to be in with a chance of naming the new vehicle and sending the newly dubbed motor to your nominated School completely FREE!