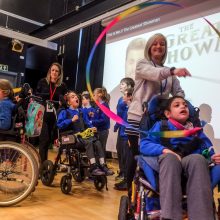 Lancashire Music Education Hub are committed to developing Inclusion, Diversity, Equity and Access (IDEA) across the organisation.
We recognise and celebrate success we have made in this area, whilst using data and feedback to identify specific areas for development. We are working with local, regional and national partners to ensure we have a robust and relevant strategy that is fit for purpose.
We are delighted to be one of eight music hubs selected to be part of Youth Music's IDEA pilot project, developing a framework for successful work in this area.
Read more about our plans: LMEH Inclusion Diversity Equity Access Strategy_