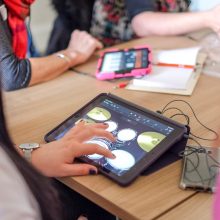 We have created a new format weekly newsletter. Our teaching in schools and music centres may have stopped but we want to support you all to keep the music going through these challenging times.
The content and resources in the newsletter are designed for both parents and students at home, and for teachers looking for activities to use in the schools that have remained open. There'll be material we have created ourselves alongside links to websites and livestreams – all the external resources have been road-tested by our teachers to make sure they are high-quality.
Sign up HERE today to any one of our newsletters and you'll receive a weekly email from us.
You can also find resources and updates on our Facebook and Twitter