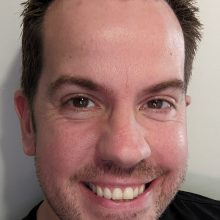 Hi everyone, and a happy new academic year to you. My name is Rick Kershaw and I've recently taken up the position of Training and Quality Manager with Lancashire Music Service. I'm really excited about this new role and the chance to have an influence on music education on a county-wide level. This is a new role for the Music Service that I've stepped into, and it will give us extra capacity to be able to deliver your training needs in all areas, and particularly supporting Primary teachers.
Despite my background being in Secondary music, Primary music has always been an area that I've wanted to support colleagues in, as I know it can be an extremely daunting area to co-ordinate and teach. One of my main areas to focus on is getting rid of that fear for classroom teachers of "not being musical enough", so if this is you, and you feel you need some support, training, advice or even just a supportive chat, please get in touch via email and I will be happy to assist you in whatever way I can. Areas I'm really looking to work in are the development of music technology within your schools (including both inside and outside of Charanga or other platforms), Whole Class Instrumental Teaching and upskilling Primary teachers to become comfortable with teaching music in all areas; be it Performing, Composing, Listening, Singing or anything else you feel you or your staff need some training.
I came through the ranks at Oldham Music Service, being taught by Martyn Evans and becoming principal cornet of the Oldham Youth Brass Band and principal trumpet of the Oldham Youth Wind Band. In 2003 I completed my degree at the University of Leeds, and in 2004 completed my PGCE there in Secondary Education. From there I spent 3 years teaching music at Fred Longworth High School in Wigan, before being appointed as Head of Music at Longridge High School in Preston. After being there for a large portion of my career I was appointed to this new role in May 2022 before starting in September. I'm still an active musician, doing regular gigs with my function band Groove Manuva, and MDing at Wigan Little Theatre (Guys and Dolls is our 2023 production, book your tickets now!). I also love being Dad to my two girls Lily and Eliza (and Molly the dog).
If you'd like to get in touch, please email me at richard.kershaw2@lancashire.gov.uk. Also, please sign up to attend our Primary Network Meeting on Tues Nov 1st, click here to see the details.
Rick