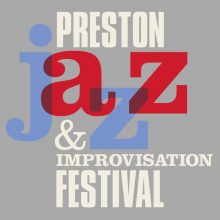 Preston Jazz and Improvisation Festival is still going strong with much more to see before the festival finishes on the 10th of June!
This Saturday check out some of the brilliant young musicians taught by Lancashire Music Hub organisations, including Lancashire Schools Jazz Orchestra and Live Circuit, plus Jane Constance (previous Winner of the Voice Kids France) AND we are delighted to announce improvisers Cold Bath Street, who complete the line up. Turn up, relax and listen to some great music! – Preston Jazz and Improvisation Festival.
Check out the current line up below!