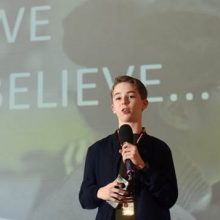 Our Youth Music Council Amplify are currently collecting information from children, young people and teachers about their experiences of music education in Lancashire. Have your say on music education and be in with the chance of winning 3 months free Spotify Premium! Amplify want to know what you think of the way music education is currently delivered in Lancashire.
This is a really important piece of research for pupils, parents, teachers and music educators!   www.surveymokey.co.uk/r/amplifymusic
Over the last 12 months, Lancashire Music Hub has been working with Blaze and More Music to deliver Amplify – a project which aims to connect young-music minded people to influence decision making at Lancashire Music Hub & Service at a strategic level
The Amplify group have created a manifesto for music education which they shared locally and nationally and are now working on a research project which they hope will engage as many young people as possible in a survey which will be used as evidence to inform the future of music education.