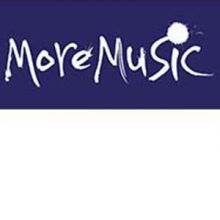 A young person in Morecambe has responded to an international project building an 80 minute film for an event in Hong Kong in 2019.
Charlie is a rapper and producer who has been attending More Music sessions over the past 3 years creating new music for events and gigs. He is brilliant at responding in a quick way to a commission and was a featured soloist at last years Sigh of the Sea event for Light up Lancaster where he performed to over 10,000 people over 2 nights.
In January this year he wrote a poem and performed for the Holocaust Memorial day event organised by More Music at the Storey – reflecting on his thoughts about the genocide and how we think about these issues today.
Then Pete Moser, Artistic Director and CEO at More Music, suggested he wrote a response to a song recorded in Hong Kong in December and produce a 4 minute music video. 3 days later he had sampled the Hong Kong track, made it into a beat and written a complete song 'Stays the Same'.
Charlie recorded the track at home and then went up with filmmaker Ashley Murphy onto the the Midland Hotel roof to film. It was a freezing late afternoon and the small band of horns and a beatmaster along with Charlie performed as the sun set for a truly inspired video.
Pete Moser said "It's brilliant to see connections being made across the world between people of different communities ages and backgrounds. Consequences is the kind of creative project that sparks the imagination and makes people believe anything is possible!"
A great performance that has so far gathered over 150 views on you tube:
In one month a group in New Zealand will respond to Charlie's track and so the music goes on !