Lancashire Schools Symphony Orchestra
Our Schools Symphony Orchestra is one of Lancashire Music Service's county ensembles, providing inspiring opportunities for young musicians across the county.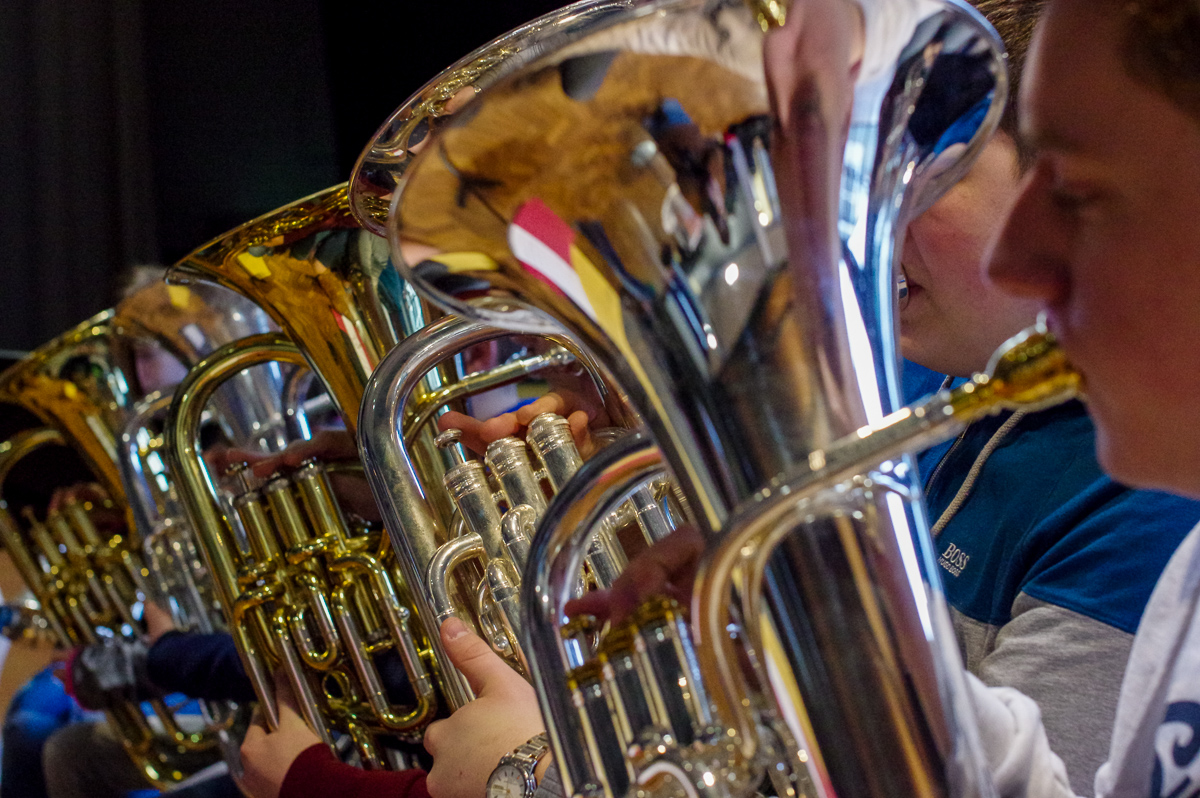 We are excited to announce our new online project for this term: Dance Monkey! Everyone is looking forward to working on our very own LSSO version of the music and we can't wait to get started. New players are always very welcome to join the LSSO, and we are delighted to be able to offer all young musicians in Lancashire the opportunity to try out our fantastic online project this term, with parts available for all abilities.
The Lancashire Schools Symphony Orchestra acts as a preparatory ensemble for the Lancashire Youth Symphony Orchestra, providing young instrumentalists with their first experience of playing orchestral music. The orchestra offers you the opportunity to work with inspiring leaders and professional musicians, alongside like-minded young people from across Lancashire.
Dance Monkey:
6 online session over the term (Sundays)
Music for players of all orchestra instruments
Suitable for all levels (ideally Grade 2 +)
Register for the project HERE or email lmsce@lancashire.gov.uk to find out more.
LANCASHIRE SCHOOLS' SYMPHONY ORCHESTRA SCHEDULE 
(Please note – new schedules will be issued for each term throughout the year so that we can be as flexible as possible and respond to events as they progress. We aim to rehearse again in person as soon as guidelines allow us to do so)
Autumn Term 2020
Zoom rehearsals will start at 10.00am for the whole orchestra.
Sectionals will take place throughout the whole day as we will need to host separate meetings for you all at different times. 
A schedule will be sent in advance of each Sunday rehearsal as times will vary to allow for instrument sectionals at the start of term, building to larger groups of instruments as the term progresses.
Sunday 4th October Rehearsal 1 
Sunday 18th October Rehearsal 2
Sunday 1st November Rehearsal 3
Sunday 15th November Rehearsal 4
Sunday 29th November Rehearsal 5
Sunday 6th December Rehearsal 6
Spring term 2021
TBA
End of term concert TBA
Summer term 2021
TBA
Saturday 26th June Concert – Pendle Schools' Festival, Colne
Wednesday 7th July Concert – Poulton Music Centre, Hodgson Academy 
Please put these dates in your calendar. As a member of a county ensemble, we expect you to be as committed as ever to attending rehearsals and events to ensure that our usual, high performance standards are maintained.  
Especially whilst online, in the rare cases of unavoidable, exceptional absences please ensure that you inform Ann Connal/Karen Giudici as soon as you are aware, as your absences will definitely impact our carefully planned rehearsal schedule and tutor availability. Thank you
Follow us on Facebook @lancsyouthorchestra and Twitter @LSSO16
Administration Ann Connal 01257 517108; lmsce@lancashire.gov.uk
LSSO Music Director Karen Giudici 07887 831302; karen.giudici@lancashire.gov.uk
For dates of events or concerts visit the events page here.
| Date | Time | Location |
| --- | --- | --- |
| Sundays | 10am-3.30pm | Lostock Hall Academy |
Activities
Brass
Drums / Percussion
Strings
Woodwind
Ensembles
Age Ranges
Key Stage 3: age 11-14
Key Stage 4: age 14-16
Key Stage 2: age 7-11
Our newsletter is the best way to keep up to date with musical opportunities and events.
Quick links: