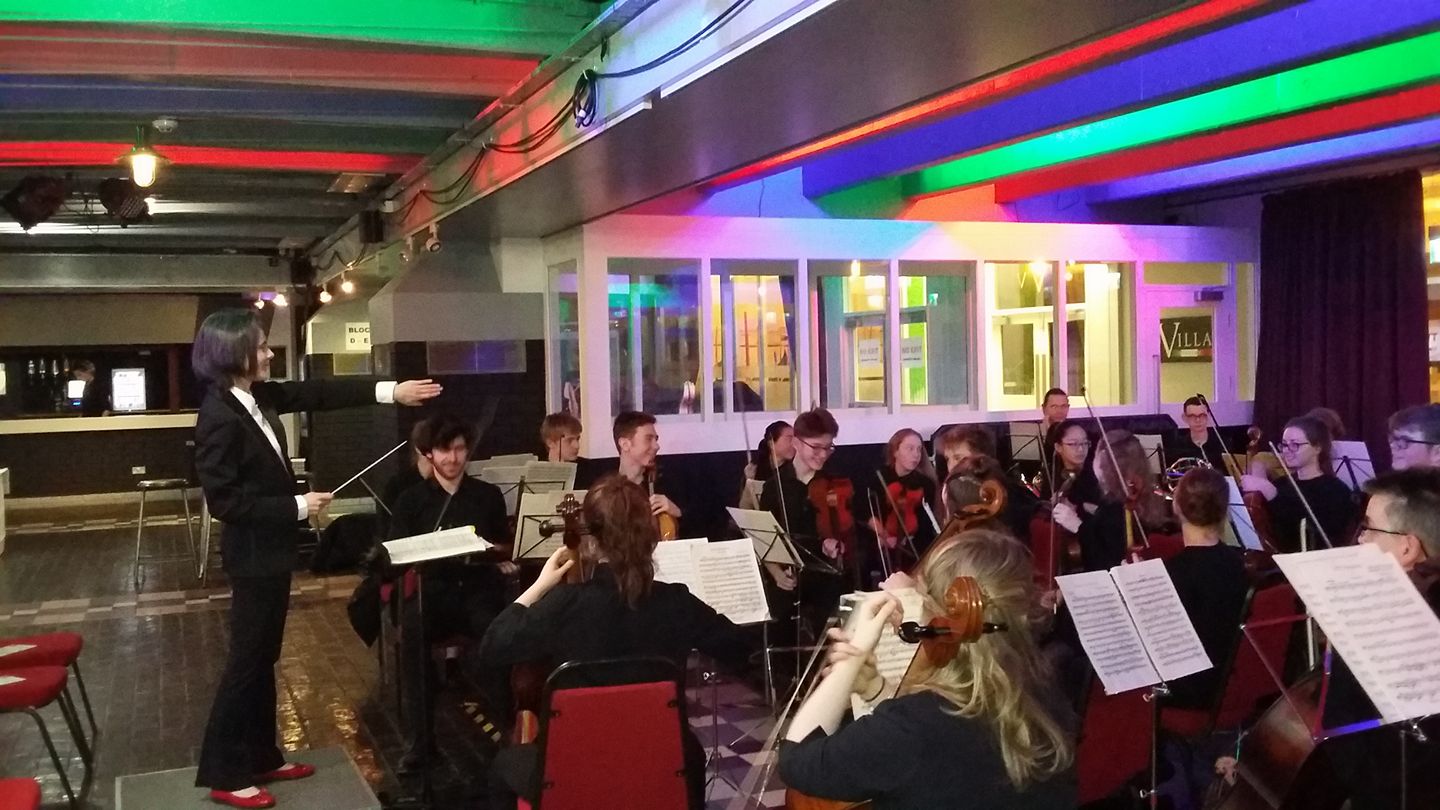 New players very welcome
(grade 5 standard and above, strings grade 4)
We're particularly keen to recruit young people playing strings, double reed instruments, lower brass and french horn.
The orchestra offers you the opportunity to work with inspiring leaders and professional musicians, alongside like-minded young people from across Lancashire.
Rehearsals are at Lostock Hall Academy on alternate Sundays and there is an exciting programme of forthcoming events including concerts, courses, workshops and a summer tour.
Forthcoming Events:
Autumn Term 2018
Sunday September 2nd           Rehearsal 1
Sunday September 16th          Rehearsal 2 (Pre-Course Information meeting for Parents/Carers)
Friday September 28th– Sunday 30th Residential Course, Castle Head Field Centre, Grange
Sunday October 7th                 Rehearsal 3
Sunday November 4th             Rehearsal 4
Sunday November 18th           Rehearsal 5
Sunday November 25th           Rehearsal 6
Spring Term 2019              Piccadilly Symphony Orchestra Project
Sunday January 13th               Rehearsal 7
Sunday January 27th               Rehearsal 8 Conducting Workshop Day
Sunday February 10th             Rehearsal 9
Sunday February 17th       Strings Workshop Day (string players only)*
* LYSO AND LSSO PLAYERS ARE PRE-REGISTERED FOR THIS EVENT ON EVENTBRITE – NO NEED TO SIGN UP
Sunday March 3rd                   Rehearsal 10
Sunday March 17th                 Rehearsal 11
Summer Term 2019
Sunday April 28th                    Rehearsal 12
Sunday May 12th                     Rehearsal 13
Sunday June 23rd                   Rehearsal 14 – Open Rehearsal
Sunday June 30th                   Rehearsal 15 – Auditions for new players/LSSO to LYSO
Sunday July 7th                       Rehearsal 16   (Pre-Course Tour meeting for Parents/Carers)
 Week commencing Saturday 20th July – Provisional Tour Date TBC
Please put these dates in your calendar. As a member of a county ensemble, we expect you to be committed to attending rehearsals and events to ensure that high performance standards are achieved.
Follow us on Facebook @lancsyouthorchestra and Twitter @LancsYSO
To see all events and concerts visit events page here.
| Date | Time | Location |
| --- | --- | --- |
| Sundays | 10am-3.30pm | Lostock Hall Academy |
Activities
Brass
Drums / Percussion
Strings
Woodwind
Ensembles
Age Ranges
Key Stage 3: age 11-14
Key Stage 4: age 14-16
Key Stage 5: age 16-18