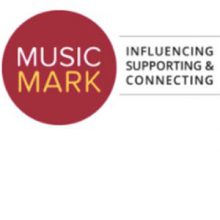 Lancashire Music Service will this year be offering schools the opportunity to become a Music Mark School. This will recognise Lancashire schools who place a high value on music and who work with partners to develop their provision.
To qualify for this you will need to have a commitment to ongoing review and development of music in school and signposting pupils to out of school opportunities and:
Primary/SEND Schools need to have had a School Music Education Plan meeting in the last 2 years
Secondary Schools need to be engaged with the Secondary Upgrades offer
As a Music Mark School, you'll receive a certificate and get access to Music Mark member only resources.
For more information please email:
Primary: bernardette.hill@lancashire.gov.uk
Secondary: ben.rapp@lancashire.gov.uk