Schools:
Secondary School Music Upgrade
Play Music, Make Music with Lancashire Music Hub Music Upgrades!
The Lancashire Music Hub partners have put together a fantastic FREE musical offer, designed specifically for secondary schools.
Simply check out the different options available and once you are ready, click through to the online form at the bottom of this page, tick your options on the form and submit your order.
It couldn't be easier, sign up today!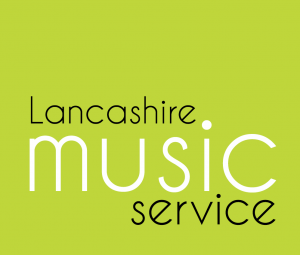 Instrumental Offer:
One LMS teacher and 8 instruments for one hour per week for one term. Please indicate which instrument you would like (strings, woodwind or brass) on the form.
Consultancy:
Consultancy of two half days (2.5 hours) or one full day (5 hours) with a secondary music consultant.
Lancashire Rocks:
Formerly known as 'Musical Futures' you can access rock band instruments and a Lancashire Rocks teacher in your school for one term for an hour per week. The delivery will be based around the Musical Futures band skills project.
Ableton Push 2:
You can benefit from the rental of up to 15 Push 2 instruments for the academic year. This supports the innovative collaboration between LMS and Ableton.
Singing and Voice Work:
 One LMS Vocal leader for an hour a week for one term to deliver 1:1 or small group lessons or alternatively support with the development of larger group or ensemble singing within your school.
Artsmark:
LMS will cover the cost of your Artsmark submission fee.
*All current LMS customers will also receive a £100 deduction from this year's tuition fees as well as an upgrade*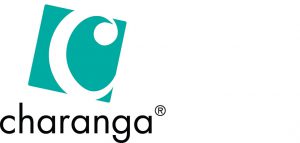 Charanga Secondary
A cloud-based music education programme enabling teachers to integrate music tech into their lessons seamlessly, using YuStudio, Charanga's browser-based DAW for schools. With ready-made projects, resources and tutorials, it offers the perfect introduction to digital multitrack recording and sequencing.
·  YuStudio, Charanga's full-featured DAW 
·  Ready-made projects supporting YuStudio's use.
·  Workspaces to set and assess work online.
·  No seat limits – access for every teacher and student at your school
·  A Bonus Library of resources to enhance your curriculum.
YuStudio Projects
Options include an upgraded version of the award-winning VIP Studio Sessions programme, exploring contemporary genres, music technology and production. Personalise them for your needs.
Workspaces for teachers
Create logins for your students. 
Upload, collate and share your resources – YuStudio included.
Set and assess students' work.
Workspaces for students
Access to projects, resources and assignments you share.
A password-protected portfolio of work. 
Edit and refine tracks in and outside the classroom.
A Bonus Library
Additional content to support your planning and in-class teaching, including interactive Rockschool Method Books supporting drummers, electric guitarists, bassists, ukulele and piano players and projects for special needs students. Use them independently or combine them with your own resources.
One package – many uses. Find out more about Charanga Secondary.

Book More Music for a full day or two half days to deliver one of the following creative and inspiring workshops, led by talented musicians with substantial teaching and performing experience.
Beatboxing and Rap:
Learn the techniques for creating beats with just your voice and a microphone, these sessions can particularly engage teenage boys who are reluctant to be involved in vocal work.  The session can also include writing lyrics, which helps develop literacy and links to poetic and linguistic devices.
Samba Drumming:
We draw on 20 years' experience of performing and teaching Samba music, and use traditional Brazilian teaching techniques; vocalising then beating the rhythms.  We can bring a whole array of kit, such as drums, bells and shakers so everyone can be involved.
West African Drumming:
A fun, simple and inclusive drumming workshop, we use authentic djembes (made from wood and goatskin).  They are hand percussion instruments so no sticks are required and work well with call and response group exercises building complex rhythms over time.
Songwriting:
Working with experienced and talented songwriters to create and record new songs, these workshops are great for developing language, creativity and self-expression.  It can link with any thematic or curriculum area of your choice, utilising different musical genres, music tech and styles to make something new.
Beatmaking with music technology:
Record, produce and release an entire track in a day. Become a music producer and learn first-hand experience of what goes into making a rap or pop beat from start to finish. Exciting new genres ranging from Drill, Grime, Dubstep, Drum n Bass, and more. Develop skills in step-sequencing, audio sampling, looping, synthesisers and FX programming. Beats/tracks will be created using free online Bandlab software and can be released online by the end of the day. School will need to provide laptops or iPads for this session, headphones are also recommended (pupils could use their own).

Focus on Sound Pro:
An engaging, interactive and authoritative online resource to enhance teaching and learning music – accessible anywhere, anytime on any device. Packed with hundreds of lessons, GCSE and A Level content, and self-marking tests drawing on an extensive encyclopedia of instruments, terms, composers, technology and theory. With the Pro features for content and test creation, Focus on Sound Pro provides a robust platform to develop a customised curriculum resource for unlimited users in your school.
Download the Focus On Sound Brochure here


Composition/Creativity:
Soundtrap and Noteflight – 50 users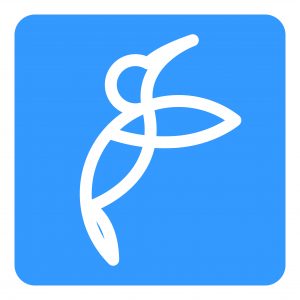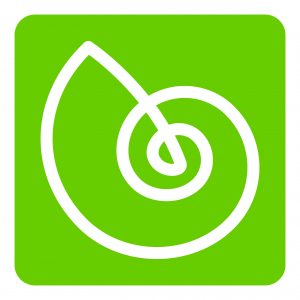 Aural and Theory:
AuraliaFirst and MusitionFirst – 150 users
New for 2023/2024:

An online filing cabinet of tried and tested instant, ready-made fresh ideas and inspiring music resources for all Primary and Secondary Music Classrooms. Fully-resourced topic-based Primary units and complete KS3 Music Curriculum Plan, Cover, GCSE, AS and A-Level Music Resources, Warm-Ups, Baseline Assessments and World Music Resources. This is a one-time, non-recurring cost covered by the Hub, and isn't a yearly subscription so once you've got access you can use it for years to come.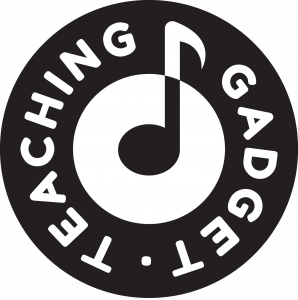 Teaching Gadget is home to hundreds of interactive music resources. All games, songs, quizzes and activities have been specially designed by a team of instrumental specialists to give you or your class the best possible educational experience. Teaching Gadget is fun, engaging and packed full of resources that can be teacher led or be used to facilitate students working independently.
Unlimited Student Logins, Self Marking, Downloadable Results/Data, New Material added weekly and easy to use!
Click through to the form here:  Get your upgrade
Our newsletter is the best way to keep up to date with musical opportunities and events.
Quick links: