Lancashire Youth Jazz Orchestra
Our youth jazz orchestra (LYJO) is one of Lancashire Music Service's county ensembles, providing inspiring opportunities for young musicians across the county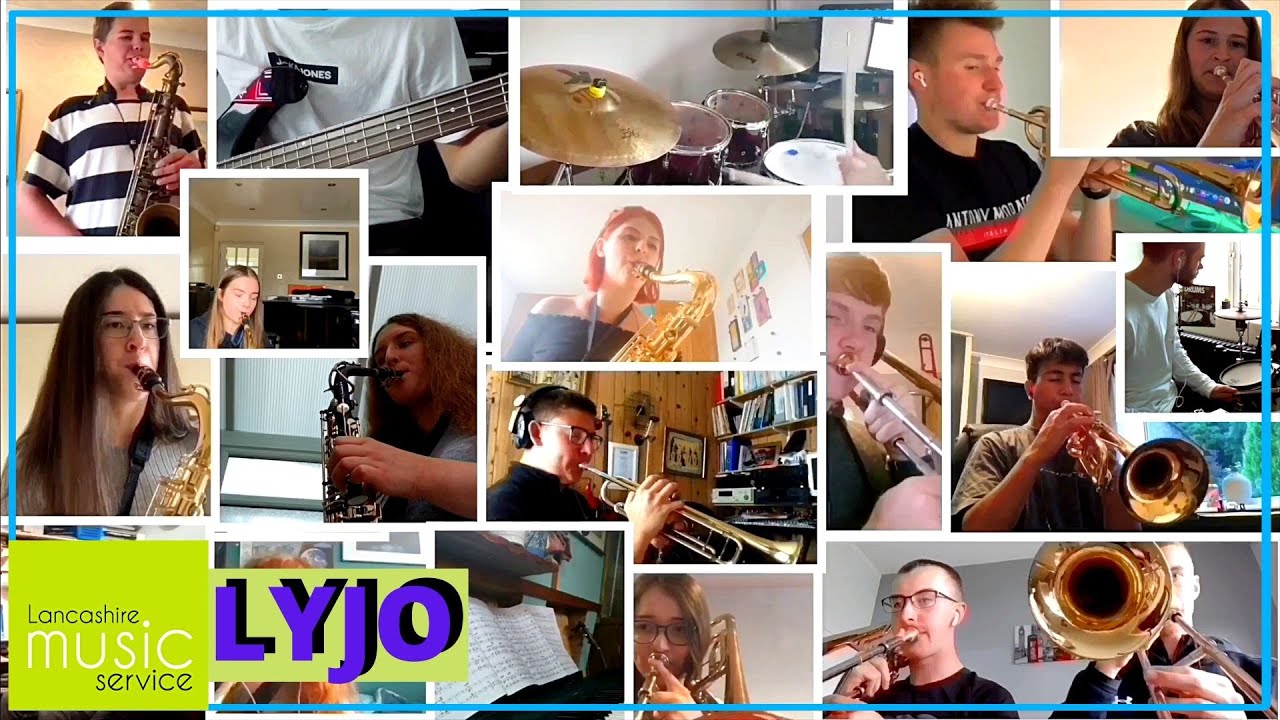 New players very welcome.
The youth jazz orchestra offers you the opportunity to work with inspiring leaders and professional musicians, alongside like-minded young people from across Lancashire.
Watch LYJO Perform 'Back Home in Indiana' | 45th-Year Celebration:
Rehearsals: Here are the dates for the first academic term. Until half term this will be zoom projects and rehearsals only with MDs and tutors- more details to follow. These dates are fixed. The hope is then to phase return to live meetings with guidance after half term so please just pencil these in for now. 
Zoom meeting 10am to 1.30pm
Spring Term 2021:
Saturday 23rd  January     
Saturday 27th February 
Saturday 6th March (Changed from 9 Jan)
Saturday 13th March 
Saturday 27th March 
Mar 29 – Apr 11 Easter holidays
Summer Term 2021:
Saturday 17th April (and parents meeting at 10.15am)
Saturday 1st May  
May 31 – June 4 Half Term
Saturday 5th June  
Saturday 19th June 
Saturday 3rd July  
For events and concert dates visit the events page here
We are a group of young, aspiring musicians who have a passion for music and a desire to keep jazz alive!
Our rehearsals ensure that you as a player are challenged, encouraged and supported musically.
But you can also trust that being part of LYJO places you in the best position to meet other like minded musicians and have loads of fun!
You will develop performance skills, improvising techniques and have the opportunity to play the music of some jazz legends.
| Date | Time | Location |
| --- | --- | --- |
| Saturdays | 10am-3.30pm | Archbishop Temple School (fortnightly) |
Genres

Activities

Age Ranges

Key Stage 3: age 11-14
Key Stage 4: age 14-16
Key Stage 5: age 16-18
Our newsletter is the best way to keep up to date with musical opportunities and events.
Quick links: